There is a product on the market that has recently come to my attention. Apparently, it's been around for a while, but since I don't patronize gas stations and smut stores on a regular basis, I haven't come across it until recently.

This product of which I speak is none other than Van Holten's Pickle in a Pouch. My first encounter with this scary beast came last weekend in line to rent a couple of movies at the local video store ("Eternal Sunshine of the Spotless Mind" and "Saved!" for those of you keeping score at home -- both ended up being pretty good, with Eternal several notches better than Saved!). I saw this box of pickles in pouches next to the register. My immediate reaction was extreme amusement, and it took me a while to catch my breath from all the laughter.

However, last night, Shark came home from work and said, "You're supposed to ask me, 'Is that a pickle in a pouch in your pocket or are you just happy to see me?' " He had bought me a hot and spicy jumbo pickle (as opposed to ranch flavor or some other such atrocity).

Because the pickle has been sitting here staring at me for a good 20 hours or so now, I felt that it would only be wise to share the horror. I'm just going to let the pictures speak for themselves.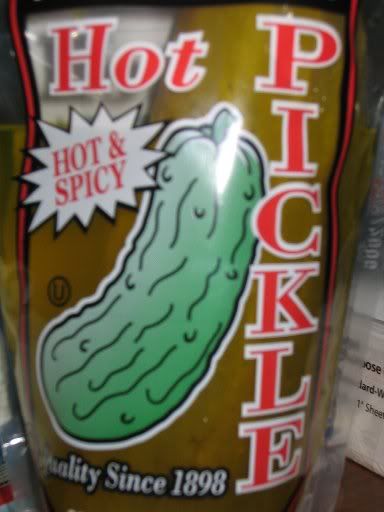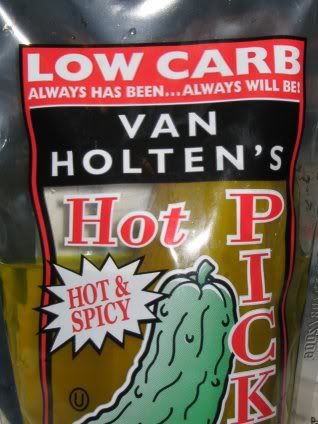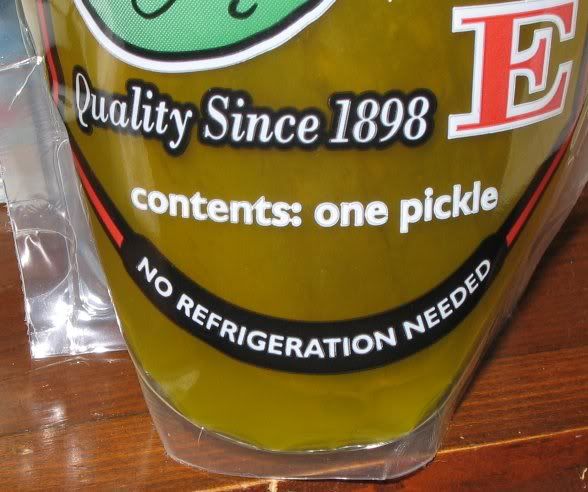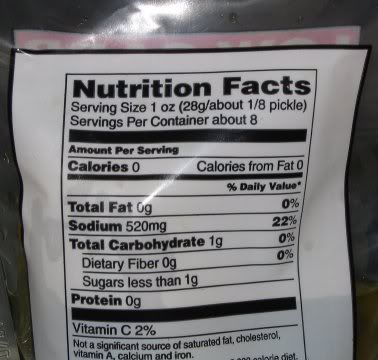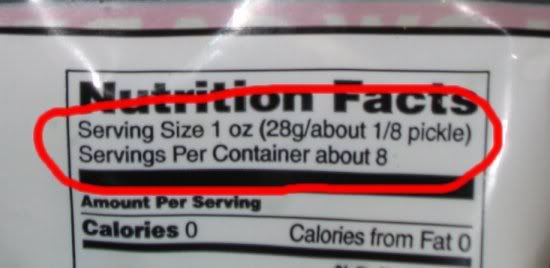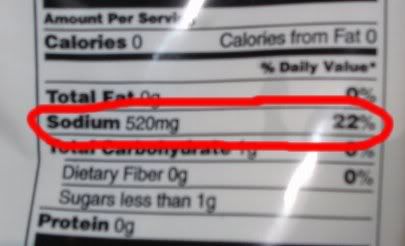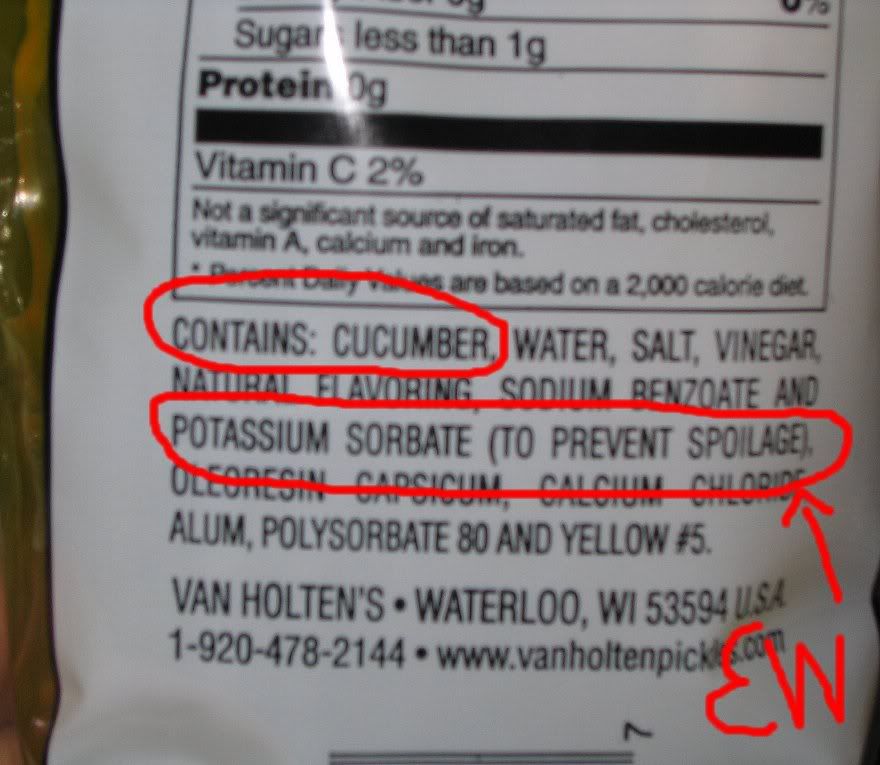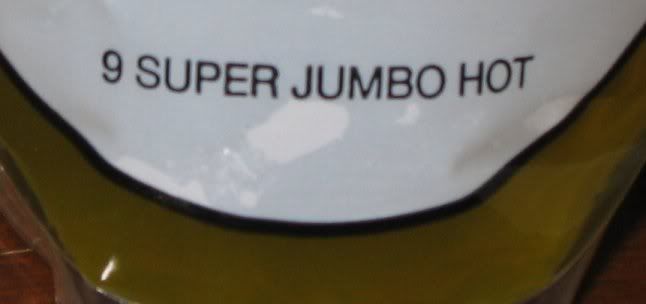 Reading the Testimonials at the website was another frightening experience. Here are a few choice statements about these pickles:

I just wanted to let you all know that I love your pickles to death!

Van Holten's Pickles saved my life.

I don't know what i'd do without a pickle in a pouch.
Because I figured that the people who said these things were sitting there with a gun (or a pickle) at their throats, and because if you ate a whole one of these things you would consume approximately 4200mg of sodium, I decided to redo the pouch: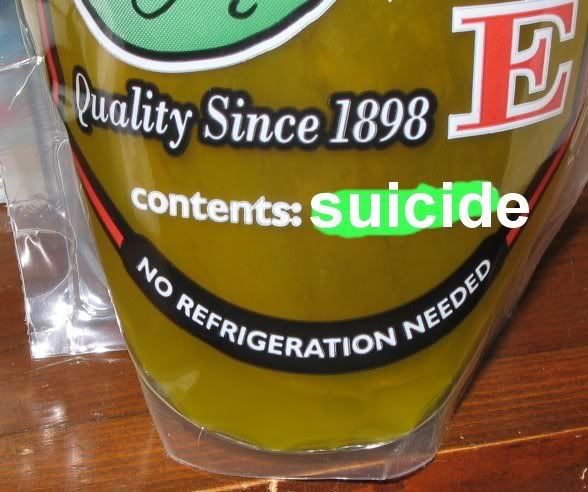 Disclaimer: I love pickles. I love salt. I love anything pickled-- except pig's feet (mmmmhhmmm... pickled okra). I mean no harm to Van Holten's, but this is just too disturbing to me.